Well, I thought I'd give anyone who cared to see a glimpse into the classroom that has been keeping me from here for so long. When I arrived in the classroom, it looked very boxy. Everything was flat against a wall and didn't feel very welcoming. Of course I wanted to change that. So with the help of my dad (actually he did all the actual moving) I moved a bookcase and angled my desk.
Here is the view from the door: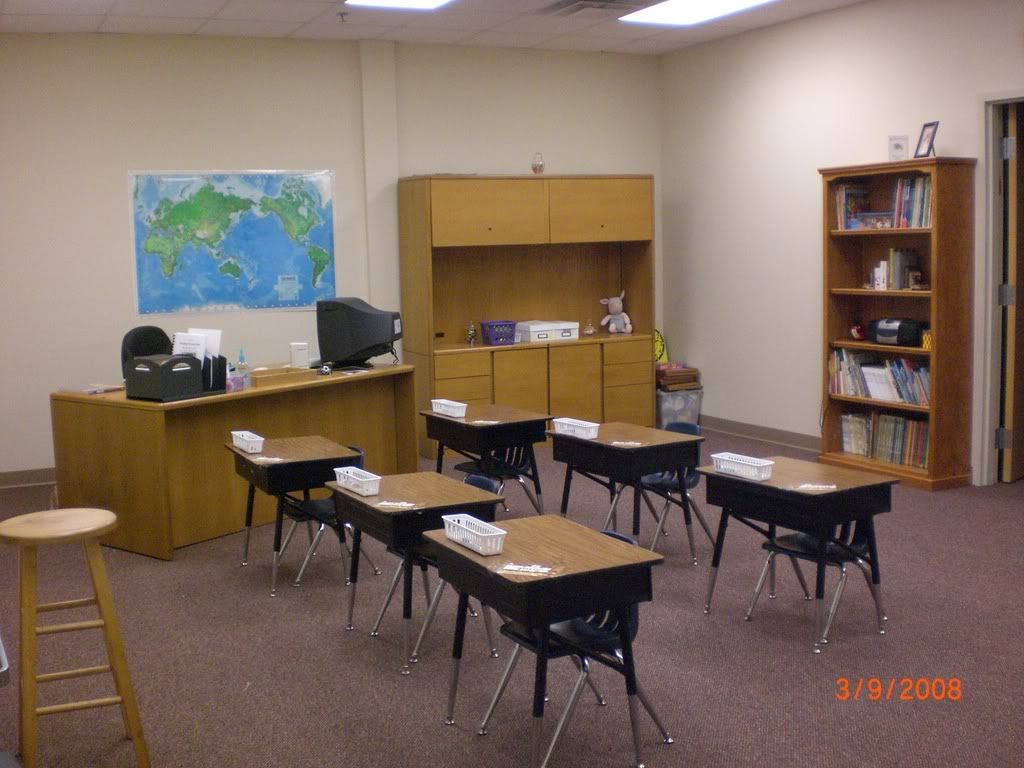 This is the white board I spend most of my time in front of:
And this is where we have our morning Math Meeting (we use the Saxon K program if anyone's familiar with it):
I don't know if you can tell from the pictures, but I chose a Classic Pooh/Beatrix Potter theme. I've accentuated that with pictures, stuffed animals and books all over the room. I really like the way they all turned out.
What you can't see is our reading area and nap room. I have a classroom that joins onto mine and so we move in there for reading and we share it with the K5 for nap time.
I hope you enjoyed the little tour! :-)
Tiffany