I have made it a habit to read through C. S. Lewis' Chronicles of Narnia. From the first time I read these books, Prince Caspian has been my favorite. I can almost remember my first time reading it and being excited by what they might find on that mysterious island.
Through reading it, I have been encouraged, strengthened, humbled and excited by the adventures of the Pevensies.
Last Friday, May 16th, marked the opening of the Prince Caspian movie done by Walden Media/Disney. We had a friend come over from Mobile and go to the theatre with us. We all dressed up Narnian style.
Shannon and I were Queen Lucy and Queen Susan.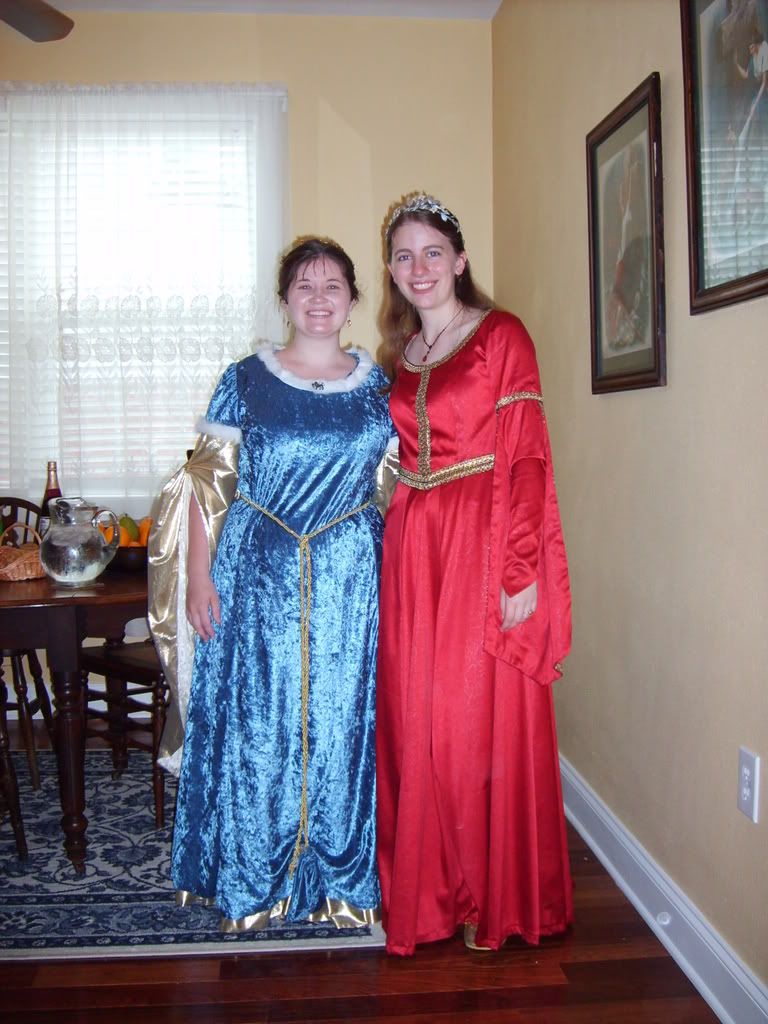 We had made our costumes for a Narnian party Shannon had a couple of years ago. Shannon's is based on the older Lucy in The Lion, the Witch, and the Wardrobe movie. Mine was inspired by the illustration of Susan dancing with Tumnus by Pauline Baynes in A Horse and His Boy.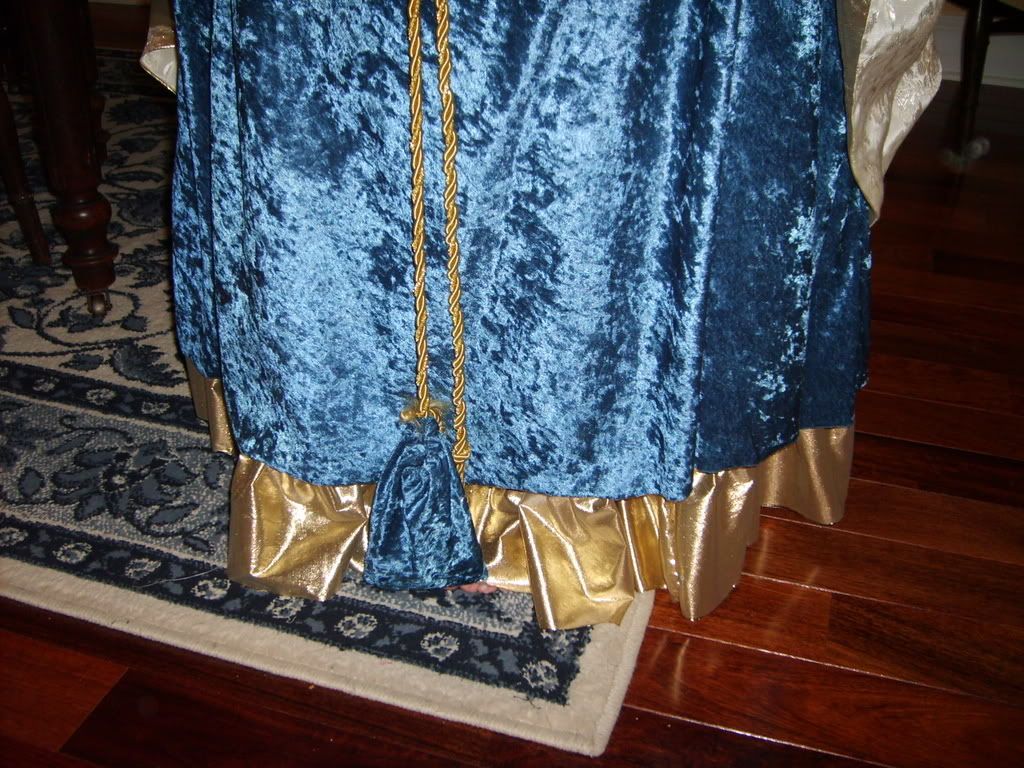 However, I decided I wanted to make a gold petticoat for this movie. So I did.
Well, I really cheated and just added left over gold fabric to the edge of my petticoat.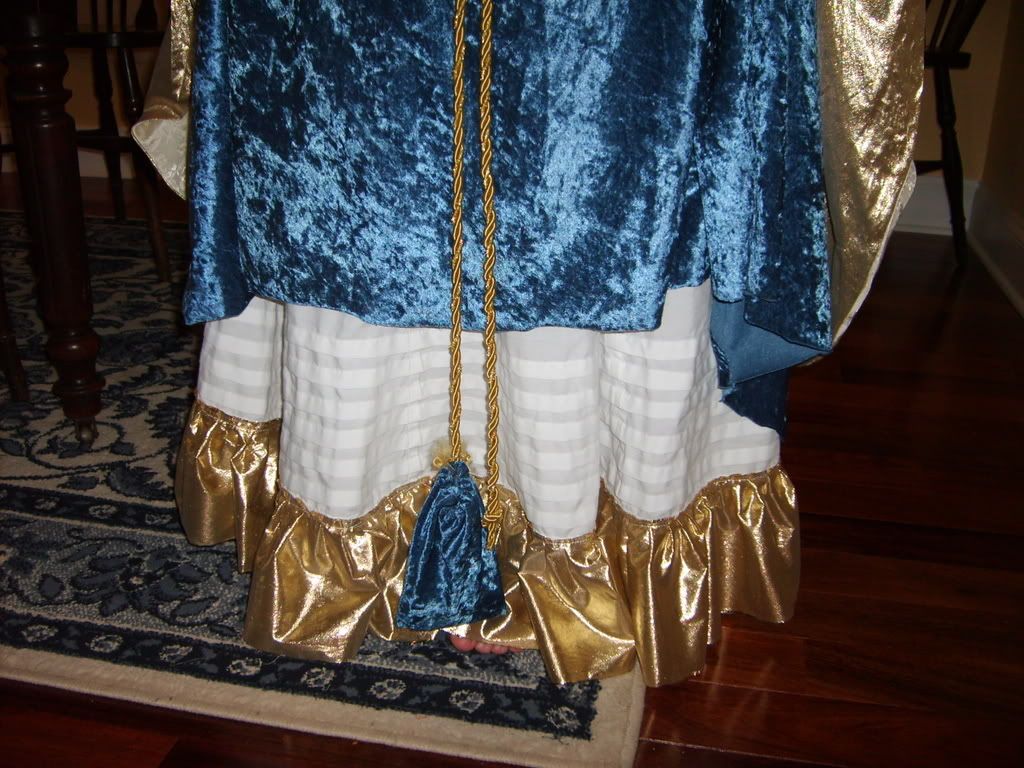 After we came home from the movie, we had a Narnian feast. There were pyramids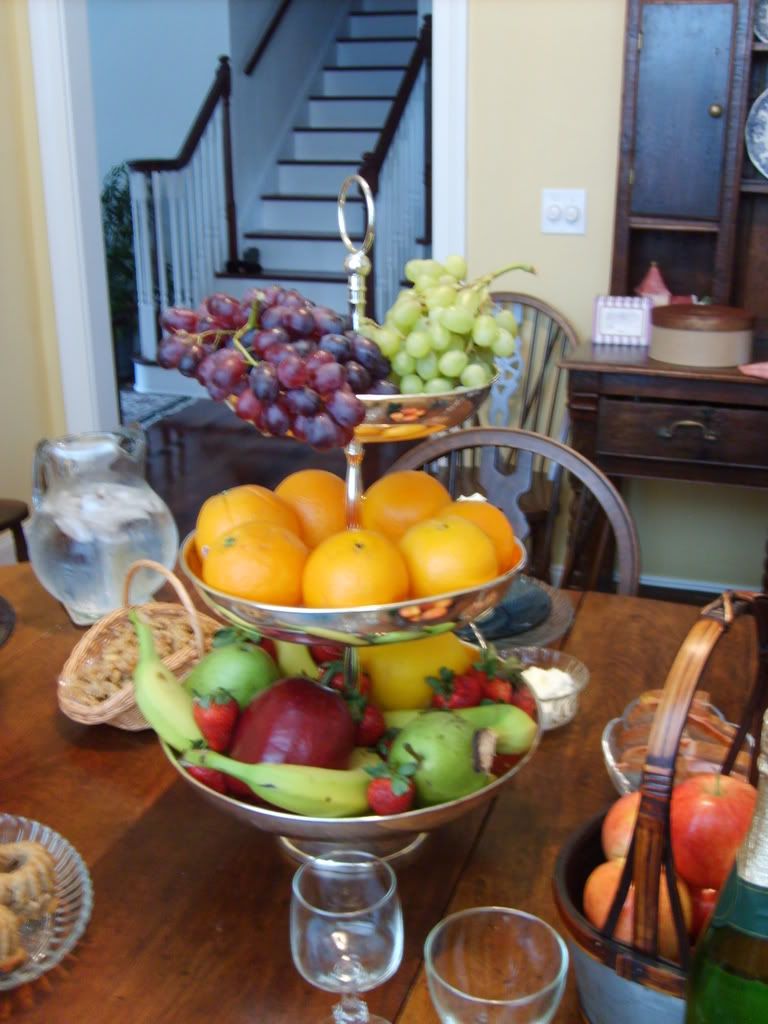 and cataracts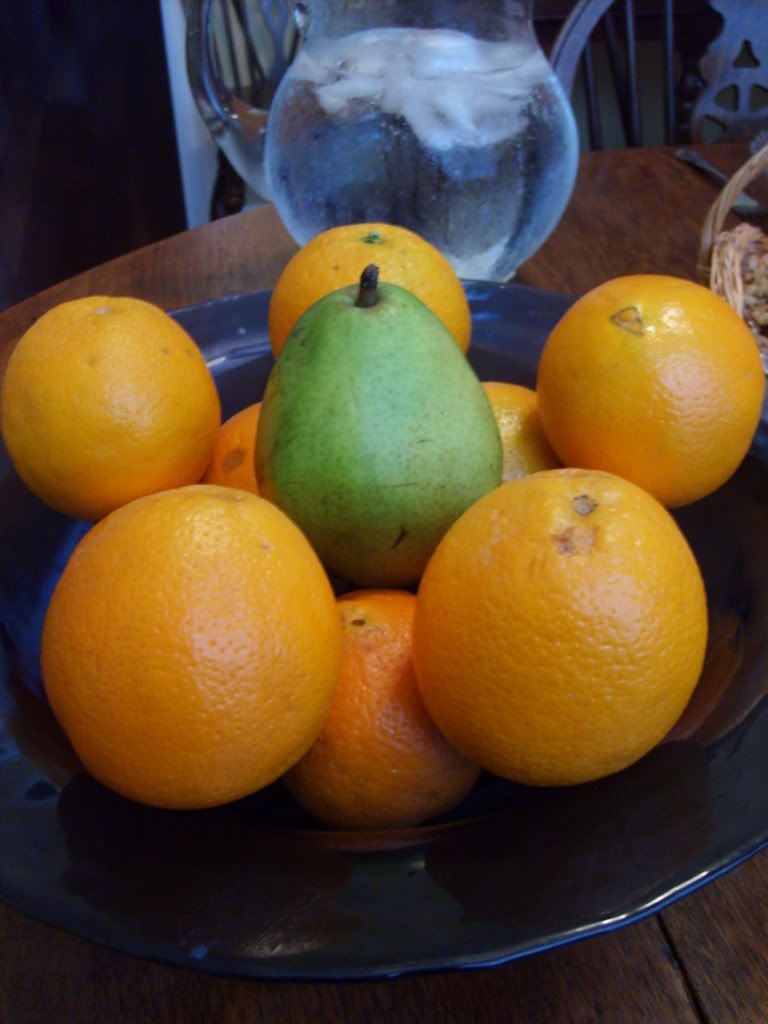 of fruit.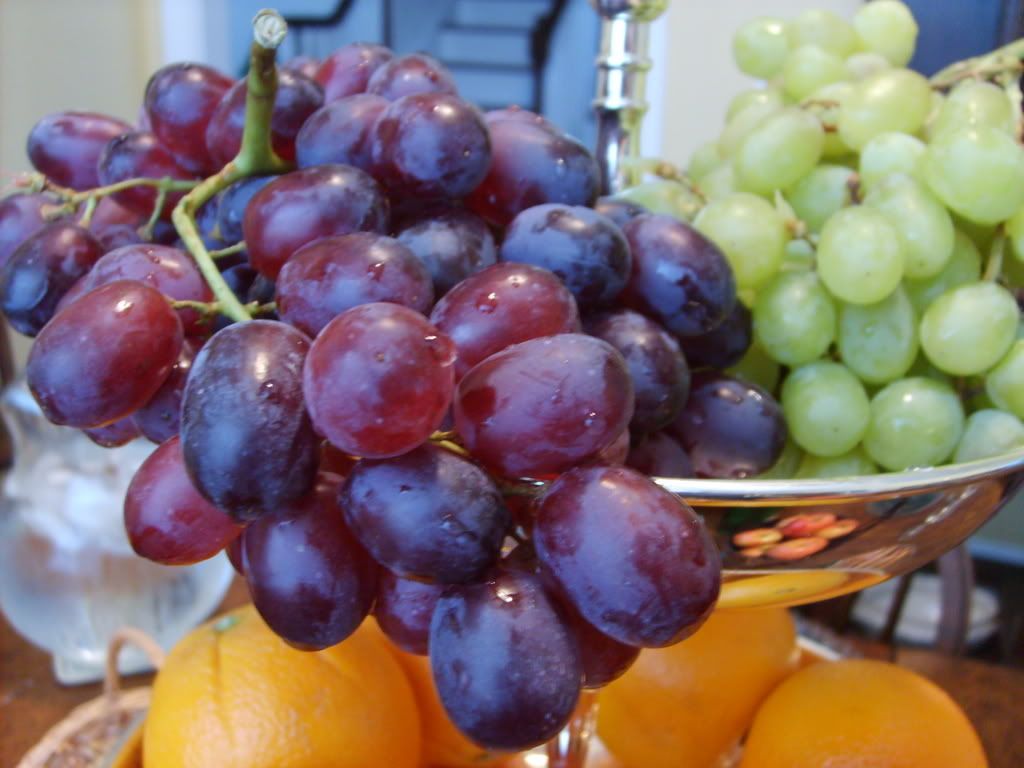 As well as a few honey and oat cakes.
We enjoyed our feast for a couple of hours before we had to leave Narnia to clean up. But we didn't leave forever. In two weeks we will be enjoying Prince Caspian again with the school Dad teaches at. And, looking into the future, in two years Voyage of the Dawn Treader will come to the big screen. Now to make this dress:
for the next movie.
Tiffany