Tuesdays are my busy days. I babysit/homeschool in the mornings. Voice lesson in the afternoon. Then right from there to tutor two children for two hours. Then home, time for dinner, and then right out to gym. Crazy days. It makes me grateful for the less busy days of the week.
Today I wore my basic cream knit shirt with an ankle length Ralph Lauren skirt I got at a thrift store. It's easy to move around in and chase after littles (the youngest girl I babysit is 2 and can run:-).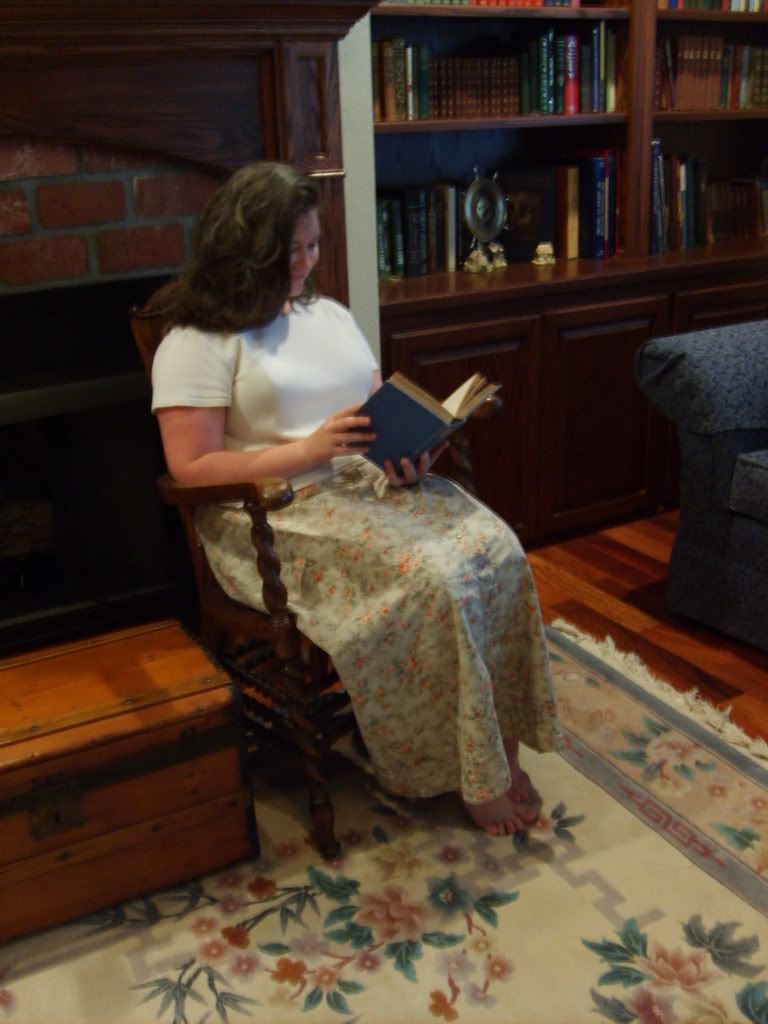 I will see you all tomorrow.
Tiffany