The Sense and Sensibility Forum has started their WIFD.
The outfit I wore yesterday isn't a new one, but I hadn't gotten pictures of it yet. It is a skirt and princess shirt out of a sea grea linen-look-alike (it wrinkles just like linen:-P). The over shirt is sheer with sea green color flowers in it. I found it about a year ago at a JoAnn red-tag clearence.
I made it to wear to the SAICFF for their awards night, but ended up wearing a formal instead. I wore this to church the next day. It is more of a Spring outfit, so I put it away until Spring-like weather came along.
Then, this past Tuesday, I went to a Lost Arts group at our church and one of the young ladies there had her hand made jewelry with her and I found a pair of earrings that matched the outfit exactly! So I got them and decided to wear the outfit on Sunday.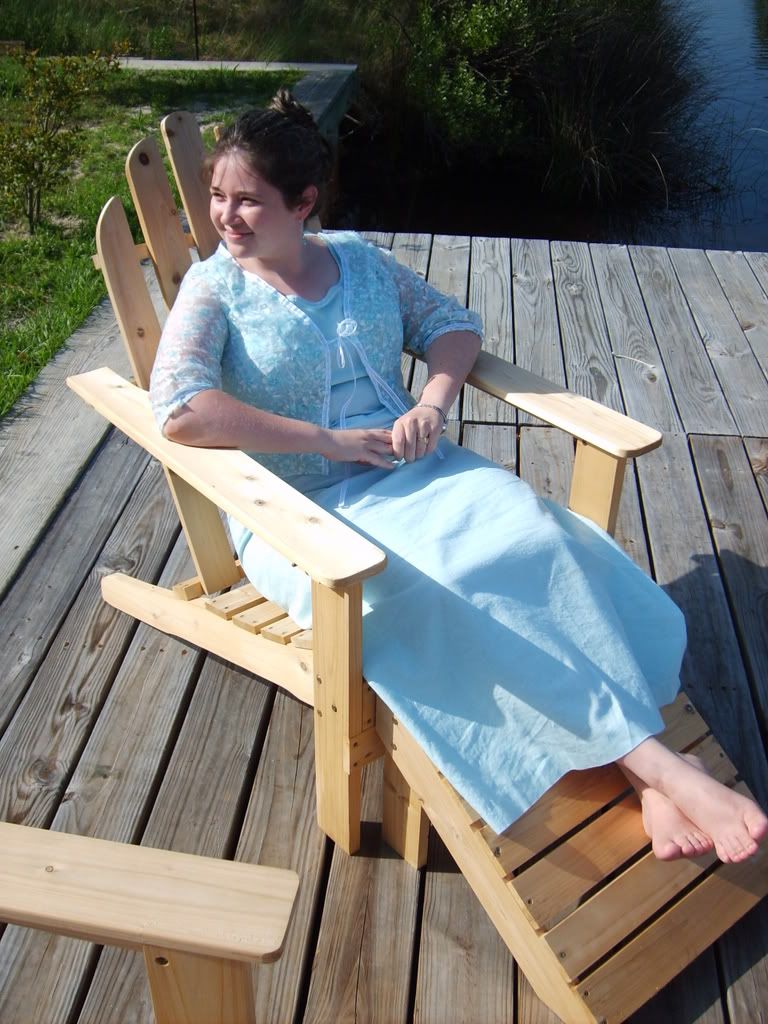 We also had guests this Sunday over to have dinner and I made a whole wheat shortcake for dessert. Unfortunately I didn't get pictures until it was almost gone.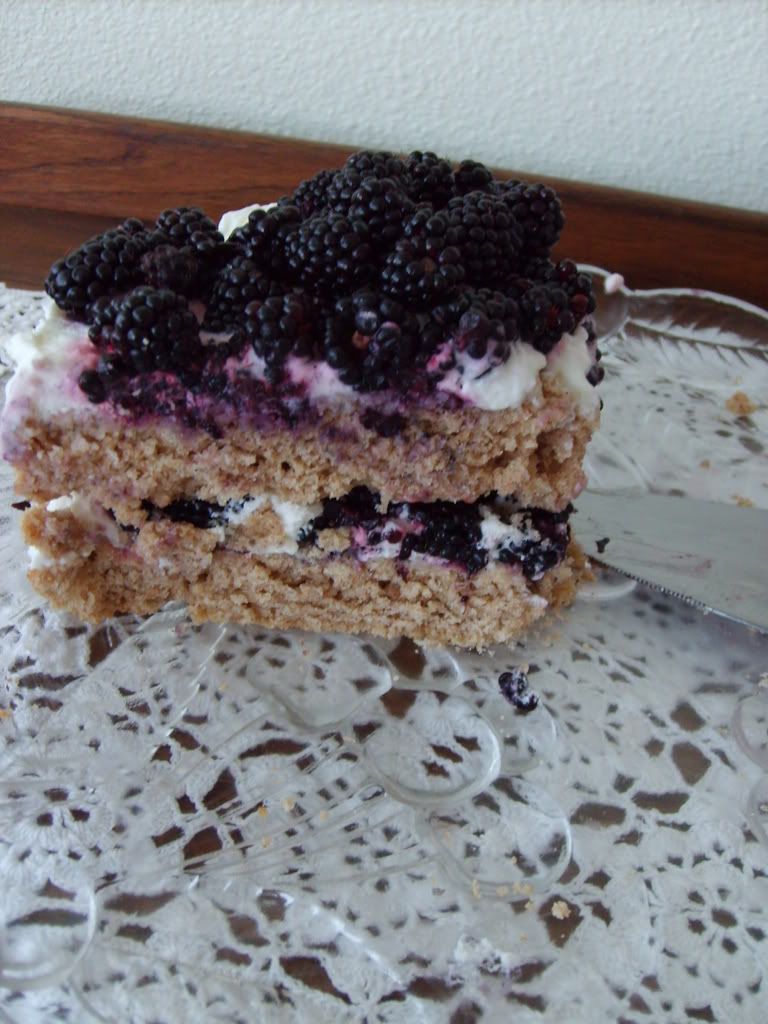 The Blackberries, we picked from wild patches in our neighborhood.