For a Mother's Day gift, my sister and I put together an afternoon tea. Shannon made scones. I made cucumber sandwiches.
Shannon also made a beautiful parfait topped with freshly picked wild black berries.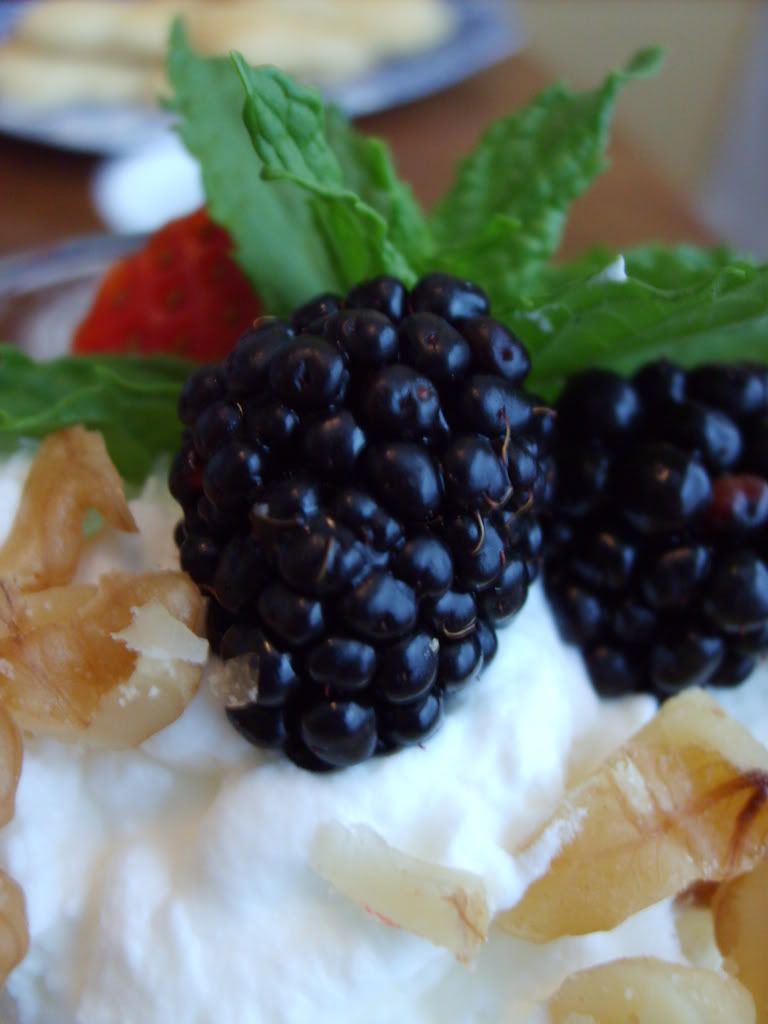 Our garden lent a few beautiful blooms for the centerpiece.
We had such a wonderful time sipping tea and talking with Mom. Happy Mother's Day to all!
In honor of the last day of WIFD, I got some pictures of the Regency gown I wore for the tea party.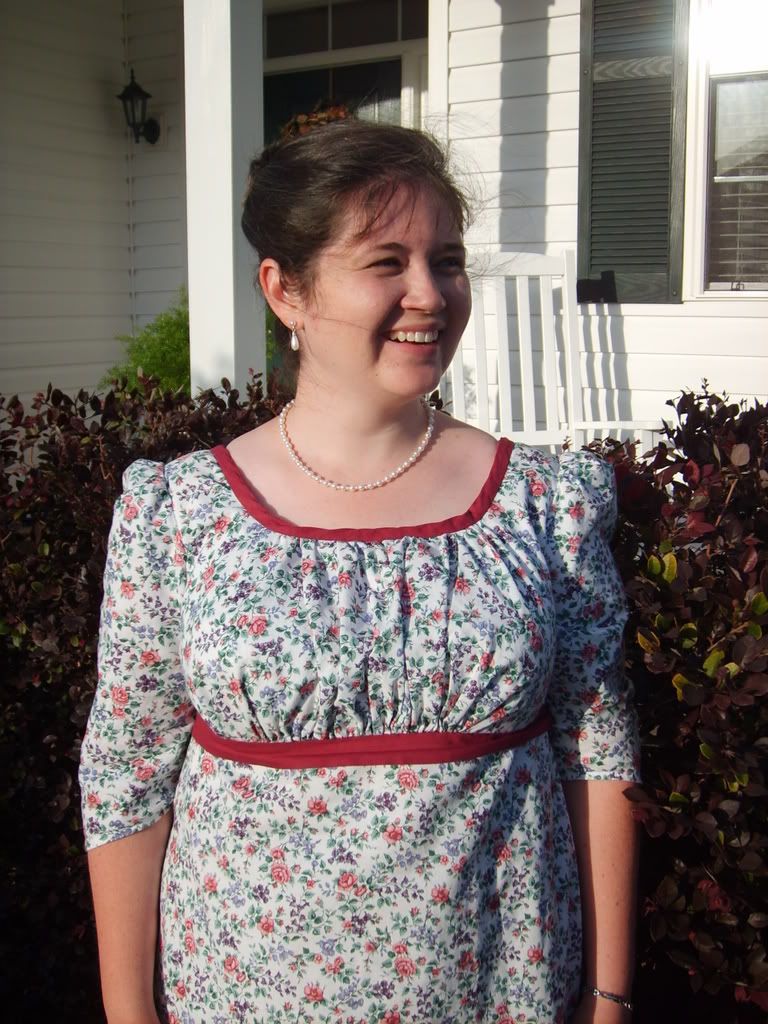 Have a blessed day.
Tiffany