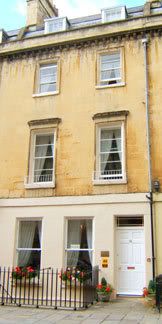 You are looking at the house we will be staying in during our visit to Bath in September. We just called and got confirmation that we are booked. It's perfectly situated for our visit to the Jane Austen Festival.
Promenade follows the Circus and the Royal Crescent and this is where we will be staying: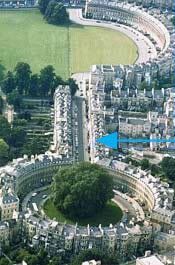 This circle of buildings is the Circus and the crescent shaped buildings at the end is the Royal crescent (shocking I know:-) and the arrow is the Brock House.
I'm so excited. It's becoming very real now. The
website
for this B&B is worth looking at just for the pictures of Bath.
Tiffany