The title is slightly misleading. I have begun another 1940s swing dress, but it still lies in my UFO bin :-). So this dress is actually my first
finished
1940s dress.
Anyhoo. The pattern is a Vintage Vogue. The pattern number is 2669, but the company doesn't sell it anymore. I did find one
here
on e-bay, just to give you the picture. I got it on sale at JoAnns a couple of years ago and have been keeping it for the right moment.
The moment arrived when we received an invitation to a friend's wedding. So I began working on a mock-up. It went slowly. Eventually I got to the point where I knew the adjustments that needed to make the dress work and I was running out of time. So I laid the mock-up aside and began work on the dress. I finished 2:30 am the morning of the wedding.
The wedding took place near Birmingham, AL and the trees at the church were in full bloom. So before we went in, I asked my sister to take pictures of the dress under the tree.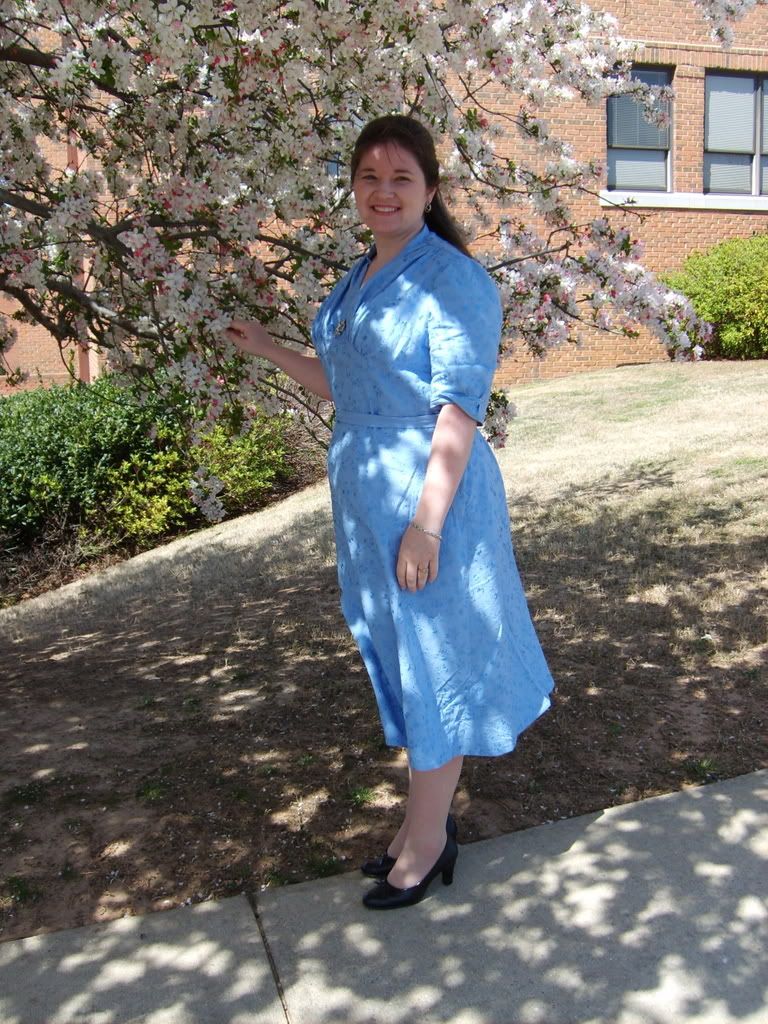 However, in the haste to get the dress done, I had forgotten to put the shoulder pads in the dress. Any good 1940s pattern needs shoulder pads. The rest of the pictures from the church didn't turn out. But I did wear the dress to church the next (after putting the shoulder pads in when we got home from the wedding:-) and had Shannon take
more
pictures.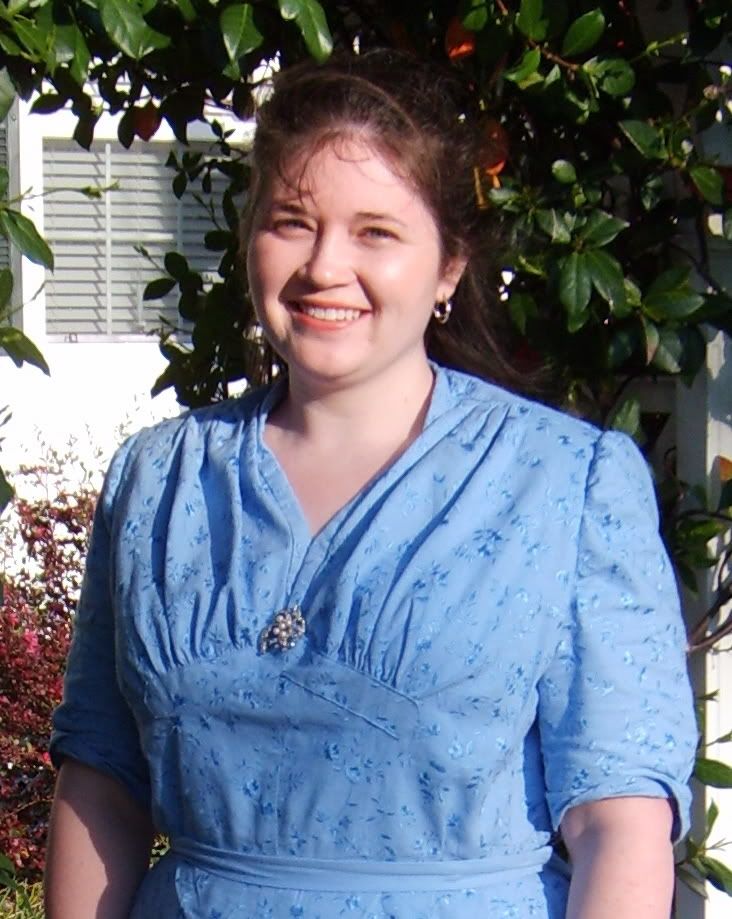 The pattern was marked "Advanced" and those gathers on the front are to blame. They aren't difficult, just time consuming.
We have adopted a couple in our church to be our "Grandaddy" and "Nanny" since all of ours have passed on. She told Shannon that the embroidered eyelet was very popular in the 1940s. That was a nice surprise! I had just chosen the fabric because I had it, but it's also historic.
Now for the next project.......
Tiffany