Our church has been blessed recently with the addition of Paul, Missy, and Ellie. They are a very sweet family who moved here not long ago so Paul could go the Naval base here.
Missy was expecting their second child, a little girl. Our church is very fond of celebrating these new covenant blessing, so our family hosted a baby shower for them.
It was so wonderful to see all those ladies come together to celebrate with Paul and Missy. The fellowship was fun and encouraging.
As soon as Shannon and I found out we were hosting the party we got busy with plans for our gifts to Paul and Missy and the new little one, but we didn't want to leave Ellie out. We agreed to make Ellie and Aimee Kate (the new little one) dresses.
I had so much fun making and then photographing these pictures!*
I made Aimee Kate's and Shannon made Ellie's. They are exactly the same except for size, of course. :-)
I only got pictures of Aimee Kate's. We had gift wrapped them when we realized we didn't have pictures of them together. By then we were in the middle of cooking and really didn't have time to stop. But anyway, if you just imagine this dress two sizes bigger, that's Ellie's. ;-)
The first is a picture of the dress with the little shorts underneath.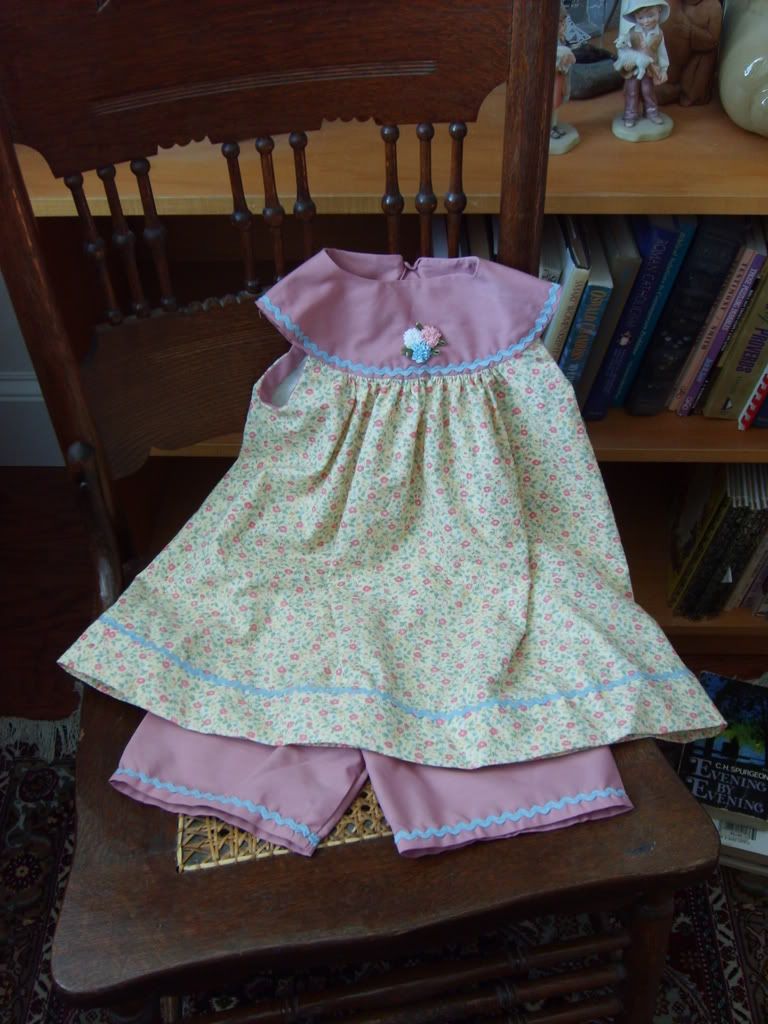 For the back closure, Shannon had four buttons in her stash that were perfect. So two went on Ellie's and two went on Aimee Kate's.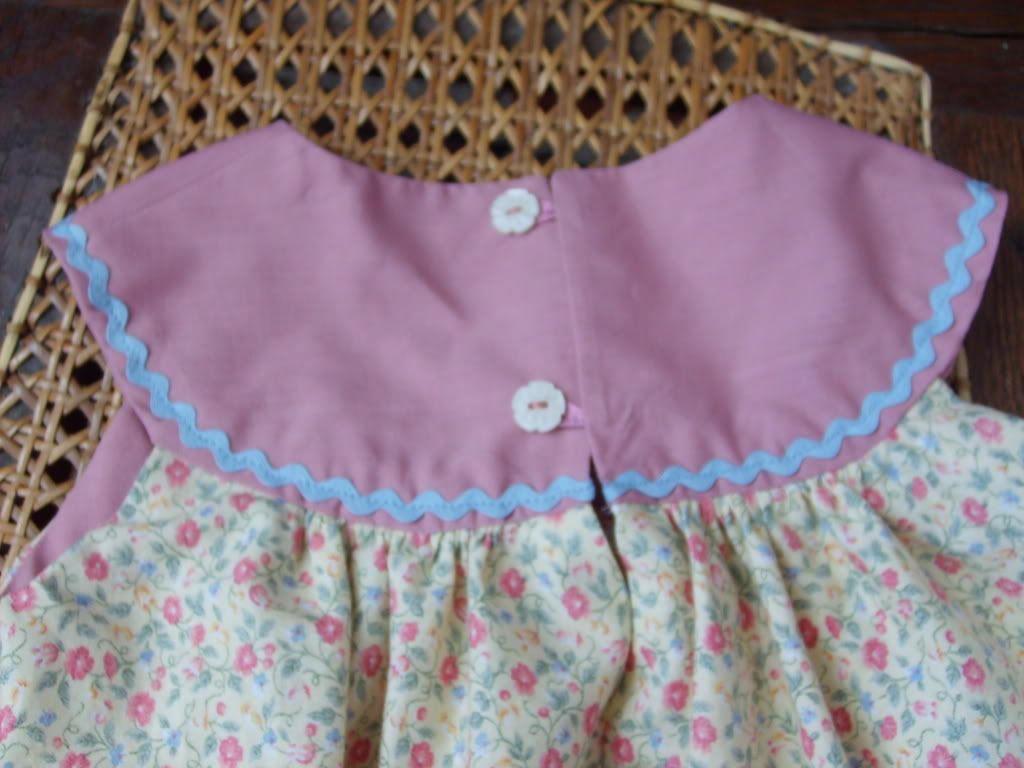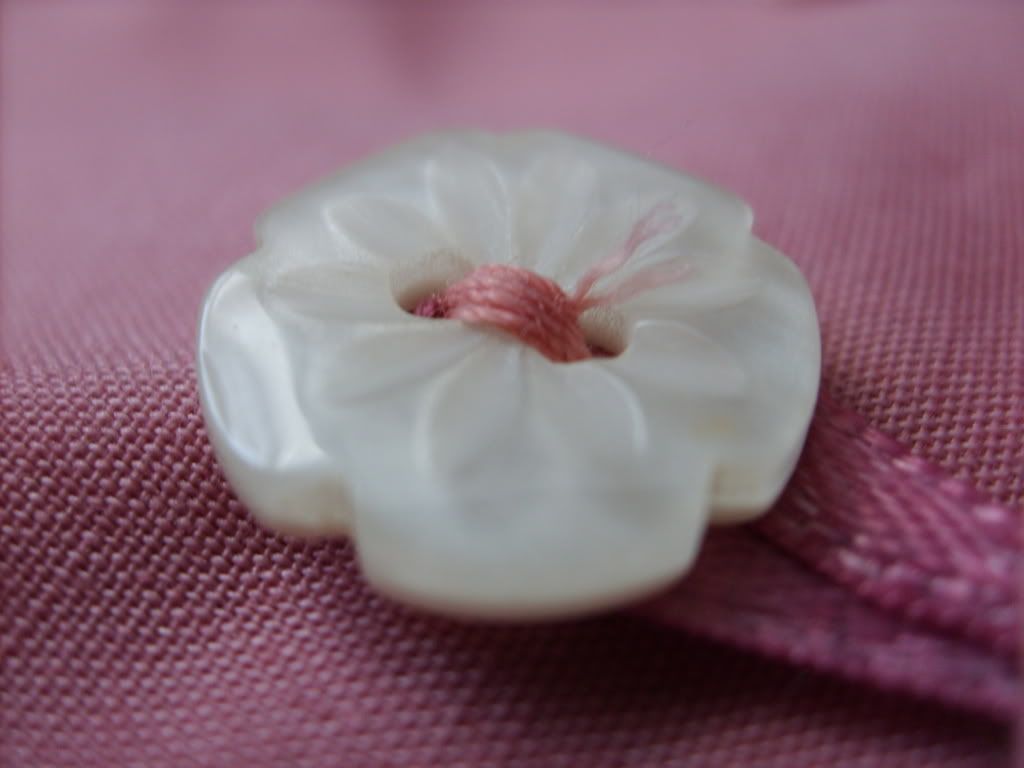 Shannon and I wanted rick-rack for the edging and found this perfect match!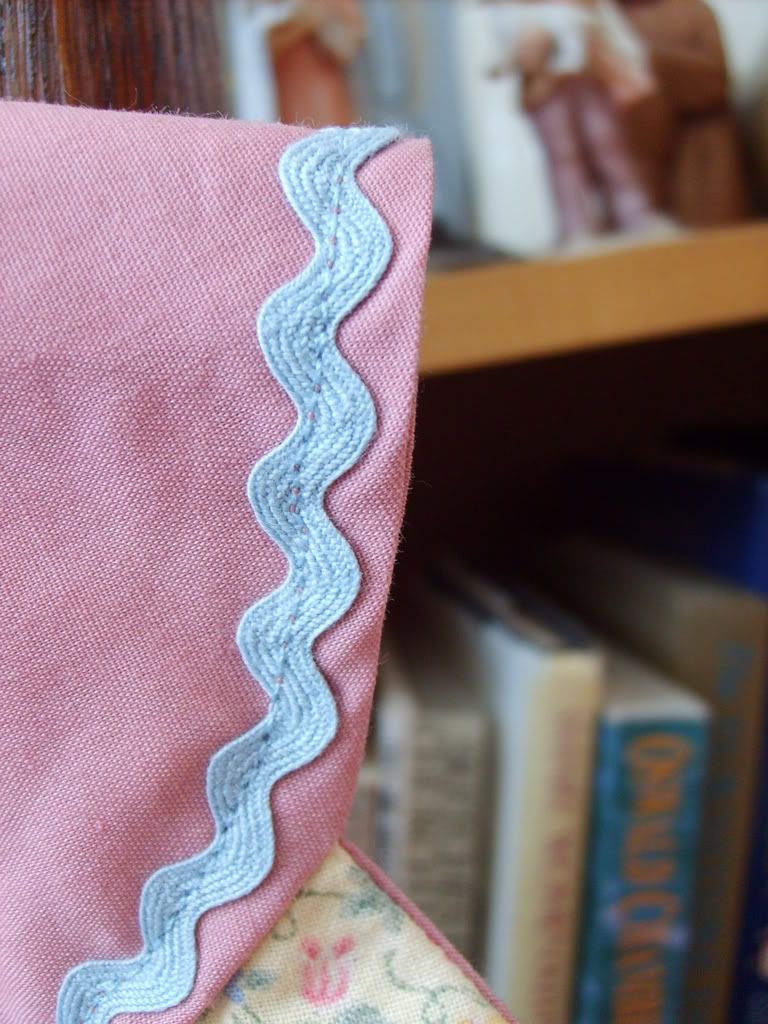 And for the center front, we attached three little ribbon flowers.
We had such a lovely time at the party. Paul and Missy were able to stay later and visit. Aimee Kate got quite active and apparently punched her Mom's tummy three times! We were all quite startled and then laughed.
On April 4, 2008 Aimee Kate was seen for the first time. She weighed 8 lbs, 4 oz. We went to the hospital to visit, but didn't think to bring the camera till it was too late. :-( But you'll just have to trust me that she is the sweetest baby. Missy allowed Shannon and I to hold her, and you could tell she was still having a hard time keeping her eyes open (Aimee Kate, not Missy;-).
We look forward to the day when we see them again!
Tiffany
*Thank you to Shannon for letting me take pictures on her camera. I have misplaced the cord to mine and can't download any pictures. Thanks Shannon.