This past week my room had a new addition. I had a very modern desk in my otherwise antique room. However my mom found a wonderful desk that matches my other furniture perfectly. So this last week it moved in.
Here is the full desk: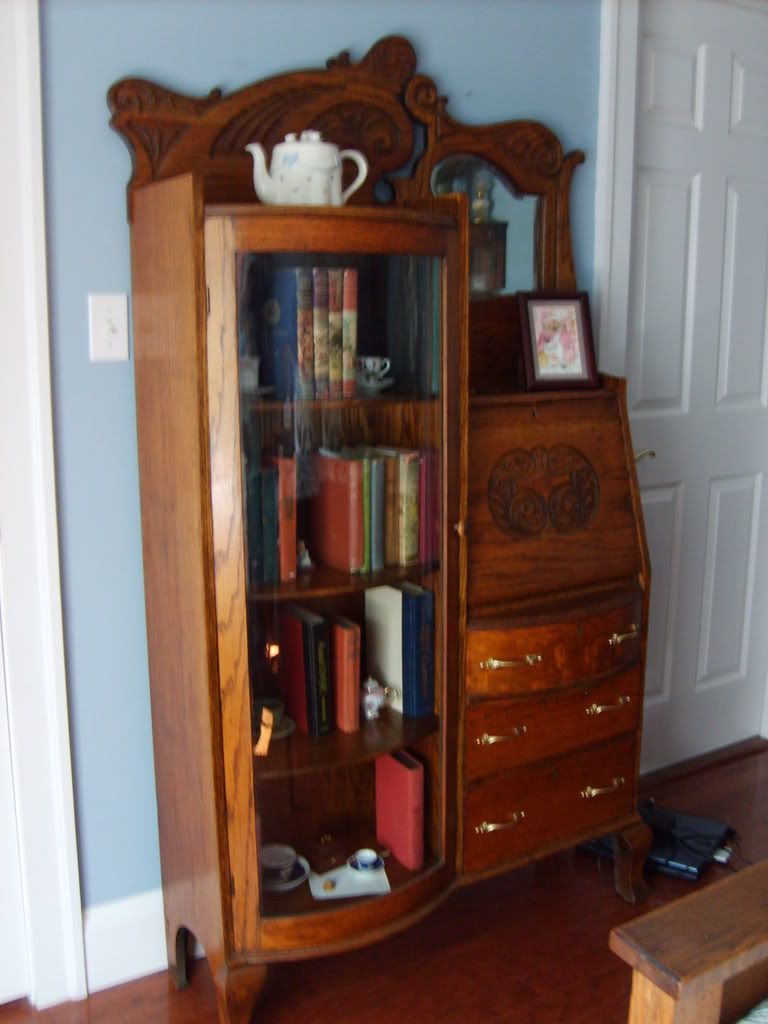 The orginal key is lost, so for now I have to use a screwdriver to open it.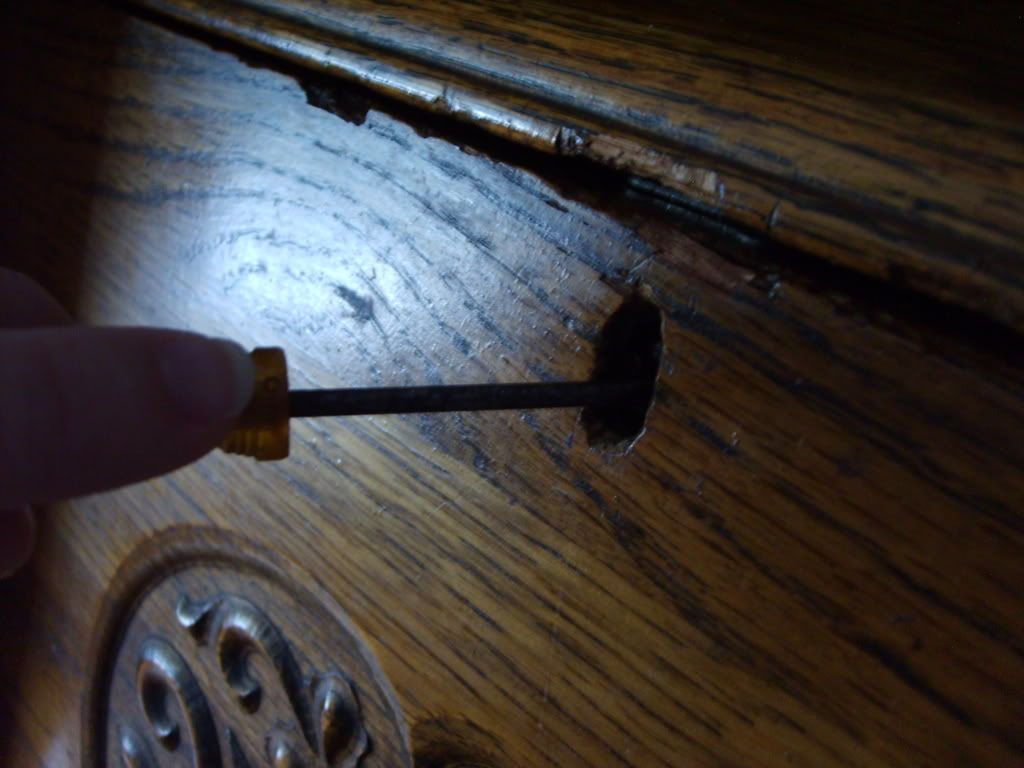 I had so much fun arranging my things in all the little cubbies!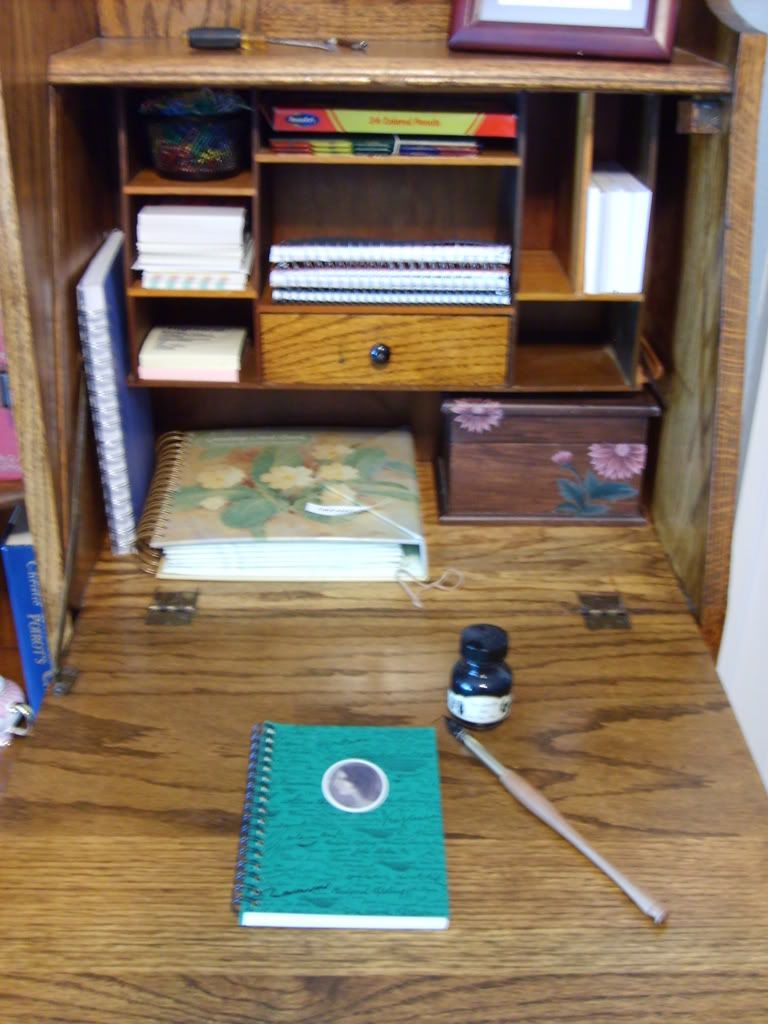 There is so much to show, but I just chose a few close-ups for now.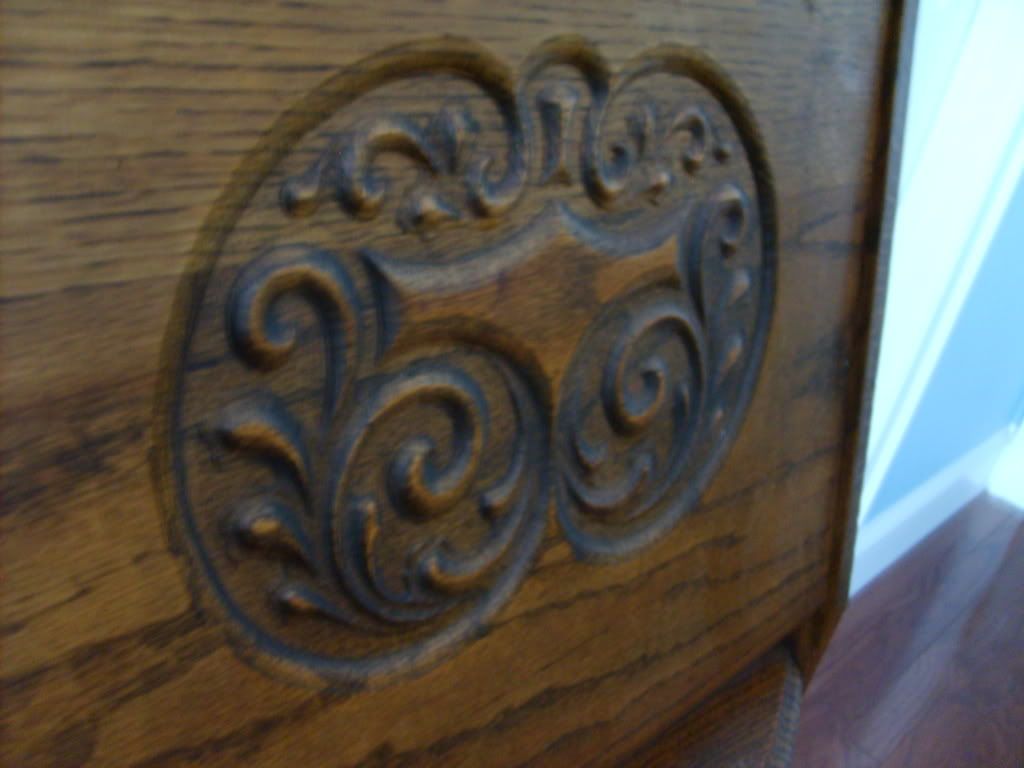 Welcome to my new addition. :-)
Tiffany