Let me introduce you to Mrs. Tiggy-Winkle!
She arrived in our arms on Thursday afternoon and has endeared herself in everyone's hearts.
When she gets upset she becomes a very prickly ball,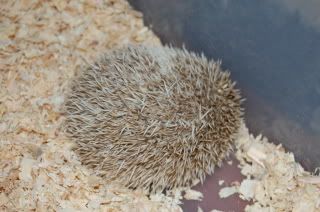 but it usually doesn't take her too long before she goes back into the adorable little house Shannon made for her.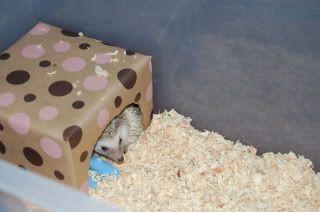 Congratulations to all you who guessed a hedgehog! Now you just have to stop by to see her. ;-)
Tiffany