After waiting for weeks, I think Fall might actually have arrived in Florida. We have been sleeping with the windows open at night for the last few nights because the weather has cooled down. And I found this on the tree outside our garage: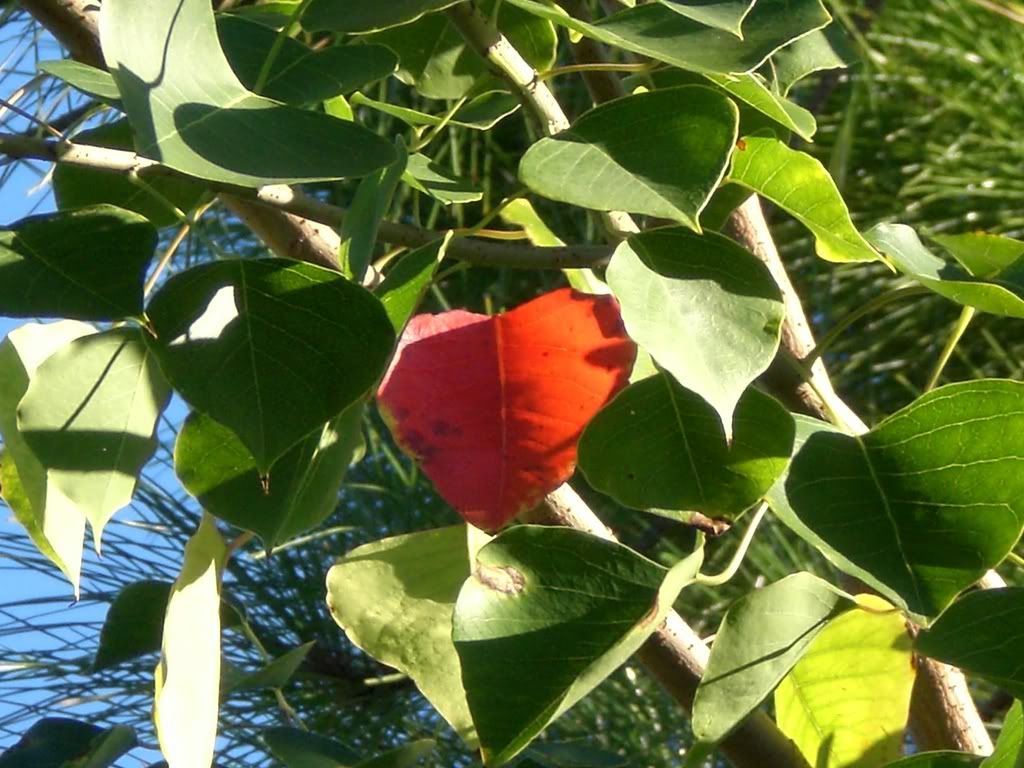 This is the lone red leaf in our yard, but hopefully it is showing what is to come.
Today our church had a ladies' knitting day. We all brought projects to work on or learned a new one while we were there. This is the whole group of ladies: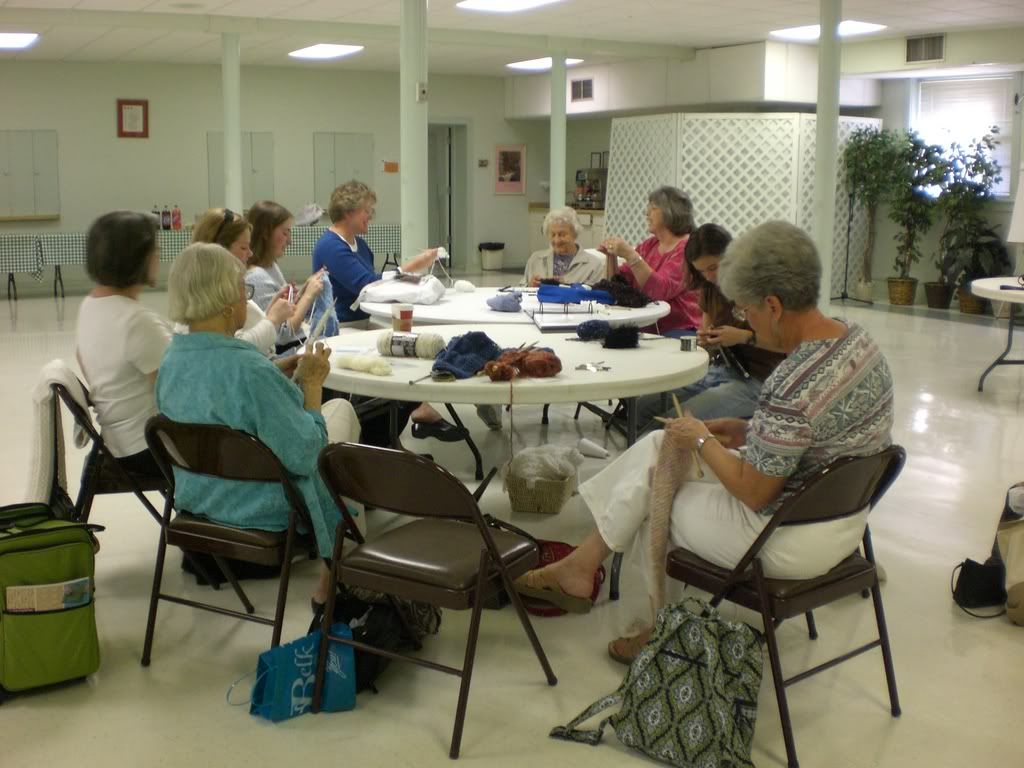 Here is my sister, Shannon, with our friend, Sara working on their projects.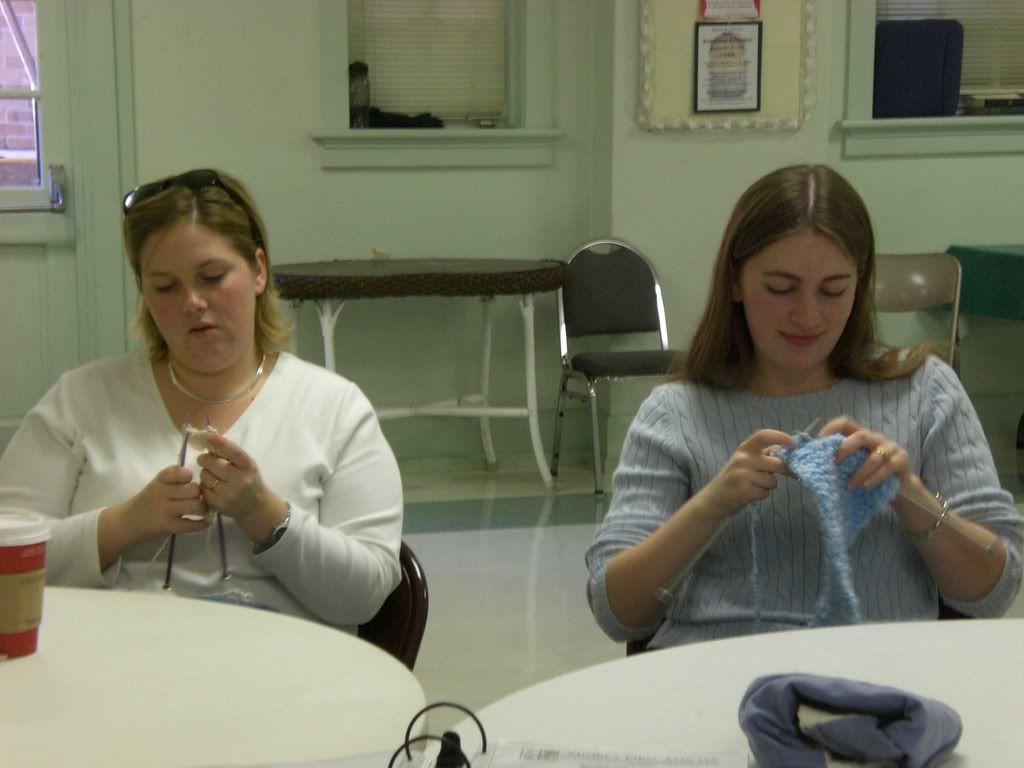 With the cool weather this morning it felt like the perfect day to get out the knitting. I only hope it's here to stay!
Tiffany