After we had Thanksgiving dinner, Mom, Shannon and I decided to go for a walk in the woods. We live near the Live Oaks National Park. It is a beautiful area to walk. We left as soon as we had taken the dishes into the kitchen. (I think we were worried that that "sleepy enzyme" from the turkey might take effect.)
While we were there, I used the oportunity to take some pictures of the shirt I had finished the day before.
Here is the front: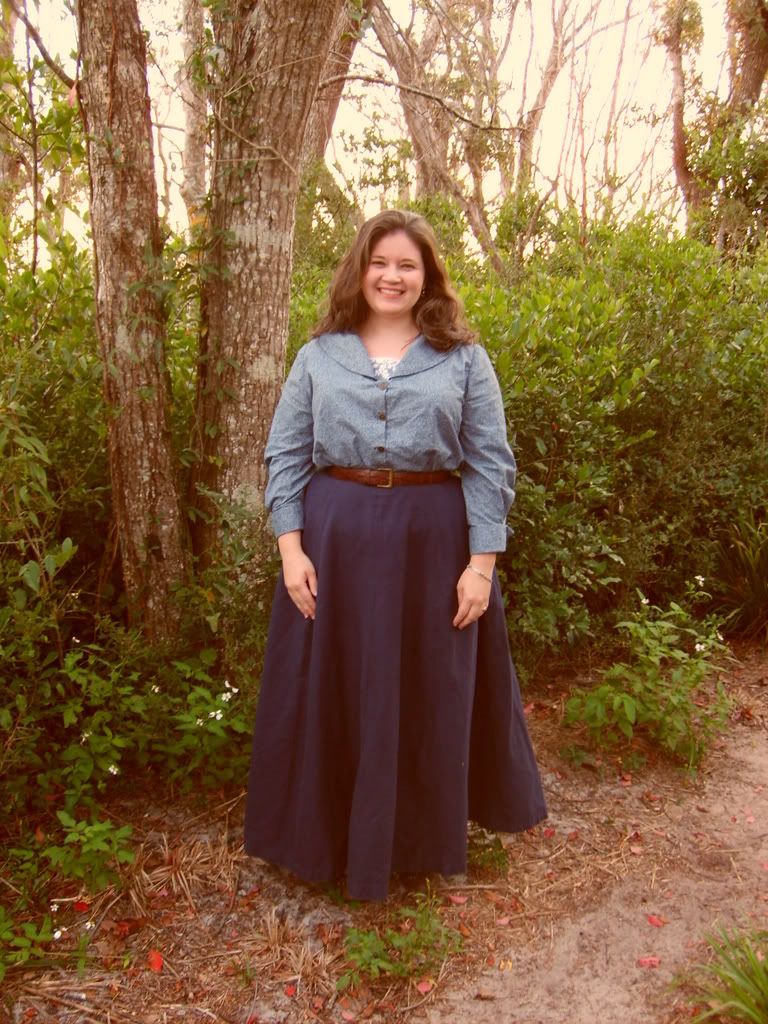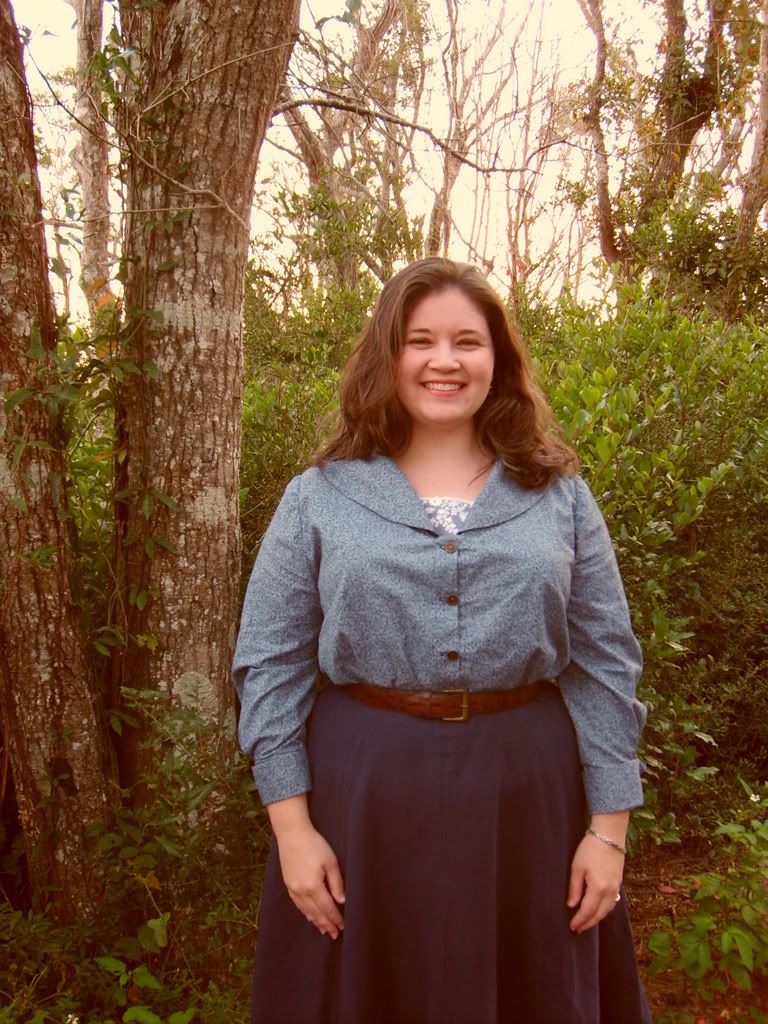 And the back:

When we went to England this summer, I bought some buttons at the Button Queen, a
little
shop in England. I was waiting for the perfect project to put them on. When I started this blouse, I knew it was the one. So here is one of the buttons from London:

I finished the blouse and then realized it was way too low. So I used some blue fabric and lace that a friend gave me for Christmas one year. (Thank you, Amy! I'll let you know what I do with the rest of it.:-)

I had also been working on a petticoat off and on for a few months and finally got that done too. I bought a new sewing machine when we got back from England and tried out one of the embroidery stitches on the hem. I love the way it turned out, and it really does help to keep me warmer.
After the walk we went home, cleaned up dinner, and the sleepiness kicked in.
Tiffany