This post is a shock because I never thought I would be able to do this. I'm posting pictures of myself at the beach.
I love the water and swimming, but not the immodesty. I had pretty much given up beach going. However,
Shannon
came up with a brilliant solution. I'll let her tell her story, but I copied her and found a short-sleeved leotard, board shorts and a big tankini.
The result is a modest (even when wet) combination that allows me to swim and play around without being immodest. When the tankini rises the leotard covers everything.
These pictures were taken on my actual birthday. Shannon, once again, is the photographer.
It's very comfortable and light. I'm so glad Shannon came up with the idea.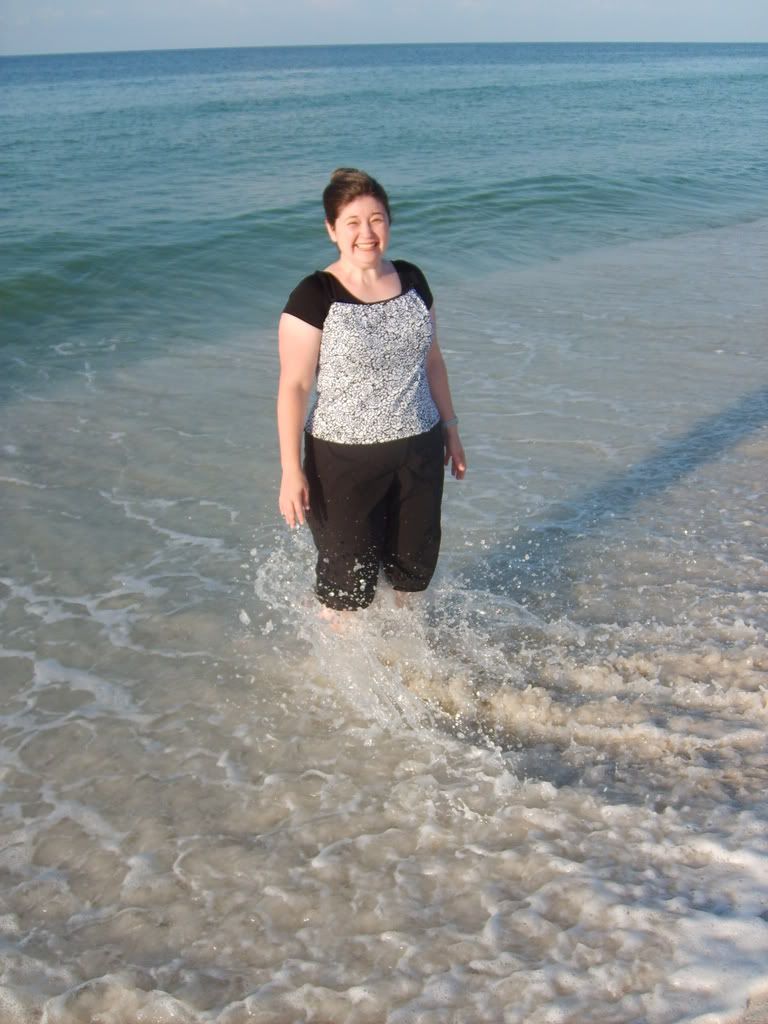 The water isn't really that cold. It just startled me.
Tiffany