First of all, thank you to
Shannon
for posting my outfit yesterday. I really appreciate it!
Today our K4 and K5 classes went on a field trip to miniature horse farm. The dress code was jeans and a nice shirt, but I don't own a pair of jeans, so I went with a khaki skirt.
One of the mothers was kind enough to get a picture of me with one of the horses.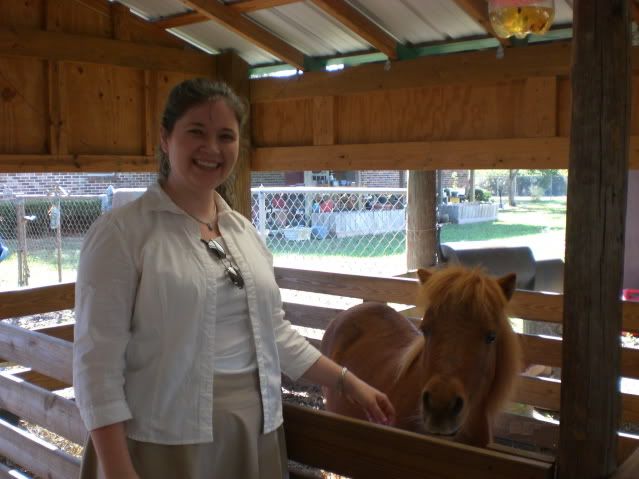 This is my youngest student with the mother of the horse I was with.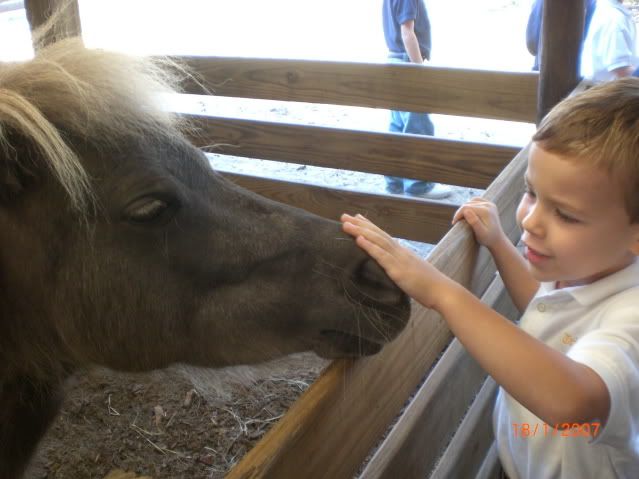 One of the little girls looked like she had ridden a horse all her life! She was so excited.
This is the little boy on the horse. As soon as he got on, he turned to me and said, "Now I'm a cowboy, Miss Rott!"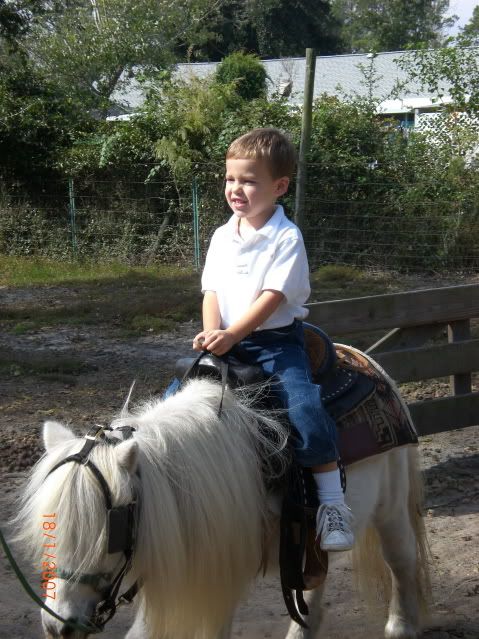 All together we had 19 students there with us today. Of course we had to get a group picture. :-)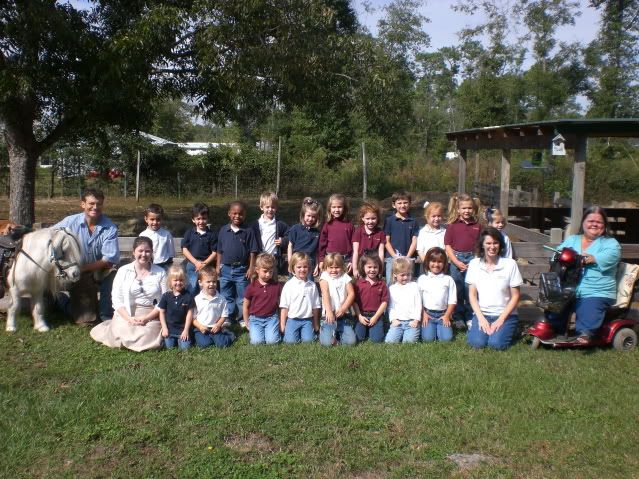 I have to say that it was fun being "dressed up" while on the farm! The skirt I wore I made from the pattern Shannon mentioned
here
. I found the undershirt and over shirt right before our trip out west this year at a nearby thrift shop. The undershirt is a basic white knit shirt. But the over shirt is made out of a lightweight cotton embroidered fabric. It was one of my favorite outfits on the trip. I also bought the jewelry I'm wearing out west in the Indian territories.
Tiffany


I don't know why you can't click on the pictures. You'll just have to trust me that the little boy who is petting the horse is cute. :-)